Spring Series 2020 Part 1 – Tax Reform and Its Effect on Charitable Giving
Session Description: Changes to the tax code in late 2018 dramatically changed incentives for individuals when filing income tax returns.What effect has this had on charitable giving behavior? John Pratt Minnesota Council of Nonprofits will answer these questions and more.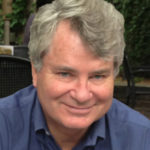 Jon Pratt
Jon Pratt is the executive director of the Minnesota Council of Nonprofits. He has worked at Minnesota Public Interest Research Group as an attorney and lobbyist, as regional director at the Youth Project, and as director for the Philanthropy Project. In 1982 he was campaign manager for Paul Wellstone candidacy for Minnesota State Auditor.