Spring Series 2020 Part 2 – Stewarding Donors in the Digital/Not-so-Digital Age
In this session, Jess Nelson LeMay and Jessie Pridie of Mayo Clinic will talk about how they utilize digital tools as well as good old-fashioned stewardship techniques to keep their 5000+ legacy society members engaged and inspired. One member recently remarked "I believe that when charitable giving is personal, it comes from the heart and it carries with it a powerful message to others…. this is a place I believe in." We hope to share some tips and techniques that have worked well for us to manage a large pool of donors in a programmatic way while still maintaining a long-term relationship that feels personal and inspiring.
Presenters: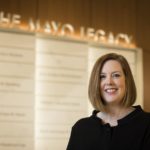 Jessica (Jess) L. Nelson LeMay, M.S.
Jessica (Jess) L. Nelson LeMay, M.S.,is a gift planning coordinator in the Department of Development. As a gift planning coordinator, Ms. Nelson LeMay manages the programmatic aspects of The Mayo Legacy and works with grateful benefactors to determine the best fit for their philanthropic giving. In her 20-years with Mayo Clinic, Jess has built lasting relationships with many of our most generous benefactors and built out many programs to encourage ongoing engagement.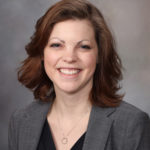 Jessie Pridie, M.A.
Jessie J. Pridie, M.A., is a gift planning administrator in the Department of Development at Mayo Clinic. As a gift planning administrator, Mrs. Pridie helps benefactors achieve their philanthropic goals by identifying strategic, creative and tax-advantaged gift solutions.She also serves as a consultant and educator on complex gift arrangements, coordinates planned giving communications and serves as co-chair of The Mayo Legacy.