Fundraising Trends, Challenges & Opportunities in Greater MN
December 5, 2018 | 12:00 – 1:00 p.m.
Leave a Legacy MN is pleased to announce our fall line-up for the Legacy Giving at Lunch web-based learning series. Each Legacy Giving at Lunch is a free, one-hour learning opportunity you can plug into from your desk. Join us for the full series or just the sessions that fit with your schedule and download the recordings online.
Presenters

Greg Diehl, Development Officer, Fargo-Moorhead Area Foundation
As Development Officer for the Fargo-Moorhead Area Foundation, Greg is responsible for developing new and existing funds and oversees donor relations and services. Greg has presented on the subject of charitable giving strategies and solutions to the ND Association of Nonprofit Organizations, the AFP Northern Plains Region, Merrill Lynch, Morgan Stanley, Edward Jones, and for the FM Area Foundation Nonprofit Learning Series.
Jennifer Nelson, Vice President of Development, Southern MN Initiative Foundation
As part of Southern Minnesota Initiative Foundation's (SMIF) leadership team, Jennifer Nelson directs the fundraising and communications efforts to increase awareness and financial support for SMIF. Nelson started her career in 1999 at the Foundation and became part of the leadership team in 2012.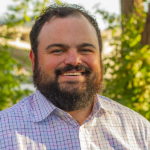 Jake Blumberg, Executive Director, GiveMN
Jake is pretty much obsessed with fundraising and believes that a successful strategy, campaign, and message can expand the impact of the nonprofits and schools doing incredible work in our communities. He has helped lead record-breaking and history-making fundraising efforts—and is totally invested in helping Minnesota earn the title "The State of Giving."
Jake was named executive director of GiveMN in 2015 and has a background that spans leadership roles in nonprofits, politics, and higher education. As the senior director of development and community engagement at Open Arms of Minnesota, Jake launched multiple online giving campaigns that raised hundreds of thousands of dollars. As co-finance director of Minnesotans United, he helped lead a multimillion dollar campaign in Minnesota to win the freedom to marry for same sex couples. And in Washington D.C., Jake concurrently attained a master's degree in political management from The George Washington University while working as a speech writer and associate director of development for The George Washington University Law School.
Jake is an adjunct faculty member at the University of Minnesota, University of St. Thomas, and Hamline University, where he teaches courses on fundraising strategy and leadership development.
---
Legacy Giving at Lunch Discussion Series
A Series on Legacy Giving for Nonprofit Superstars Who Do It All
Presented by Leave a Legacy, MN – a program of the Minnesota Planned Giving Council
If you are a busy Executive Director or Development Director, the idea of adding one more thing to your plate can feel overwhelming. Yet, you feel the urgency to position your organization so that donors may remember you in their estate plans.
We are here to help you get started on a planned giving effort. Join us from the comfort of your office for Legacy Giving at Lunch on October 10 and December 5 to hear from our featured guest experts, ask questions, and exchange ideas with your colleagues across the state.
This is a FREE offering supported in part by our friends at the Initiative Foundation, Northwest Minnesota Foundation, West Central Initiative, Southern Minnesota Initiative Foundation, and Southwest Initiative Foundation.